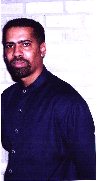 John Chaney is one of Houston's best all-around guitar players. John also is a smooth and electrifying vocalist. For many years he has been known as one of Houston's premiere keyboard players, however he is now known as a sax player as well. You have got to see him to believe it!

John Cole is one the most outstanding sax players in the U.S. He has played his sax all over the world.
He also plays keyboards, and adds a touch of class with every stroke of the ivories. This multi-talented guy adds to the sounds of High-Tech on bass, lead guitar, lead vocals, and background vocals. It's an amazing show to see!

This band plays all kinds of music:
Motown, Jazz,
R&B, Country,
Soul, Easy Listening,
Disco, Funk,
and everything in between!

Where can I see HIGH-TECH perform?
Our current month and future dates pages will tell you when, where, and what HIGH-TECH is up to next! These pages will let you know when we are in your neck of the woods.

How can I get HIGH-TECH to perform for my event?
We're glad you asked! HIGH-TECH can perform for your wedding, private party, nightclub, corporate event, or any other event to your requirements. Click here or send an email for contact information.
How can I find out more information about HIGH-TECH?
To find out more about HIGH-TECH, click here for our contact information or send us an email. We'll be glad to answer your questions.
Does HIGH-TECH have music demos?
Our music Demos are here!

Lots of photos from the past and the present.
Be sure to see our photo page.


send an email